We do not use refined sugar, syrups or any added sweeteners in the production of our organic health bars.
All products contain only natural glucose from cereals, fruits and nuts. Natural glucose is a healthy source of energy.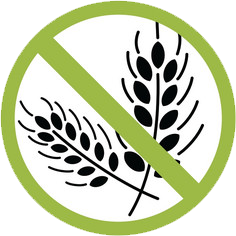 Health products containing no gluten or harmful components have a rich and distinctive taste. Our organic products are gluten-free but packed with taste!

*Gluten is a protein complex found in grains that causes allergies or digestive problems in many people.

Products are processed on separate equipment and then carefully checked by our team of specialists and tested to ensure 100% gluten-free quality.

See all gluten-free products:
We do not use palm oil in our products, due to its harm to both the body and the environment. Palm oil increases cholesterol levels and plaque formation in the arteries, leading to higher risk of heart attack or stroke.